Welcome to Lakeland Family Dentistry. Our experienced dentists, including Dr. Henry, Dr. Greer and Dr. Carlton, are proud to offer dental veneers to our patients in Flowood, MS.
What are Dental Veneers?
Dental veneers are a popular cosmetic dental treatment that can improve the appearance of your teeth by correcting a range of issues, including discoloration, chipping, cracking, and misalignment. Veneers are thin, custom-made shells placed over your teeth' front surface, creating a natural-looking and attractive smile.
At Lakeland Family Dentistry, we use high-quality porcelain veneers known for their durability, stain resistance, and natural appearance. We believe in providing our patients with the best possible care, using only the most advanced techniques and materials.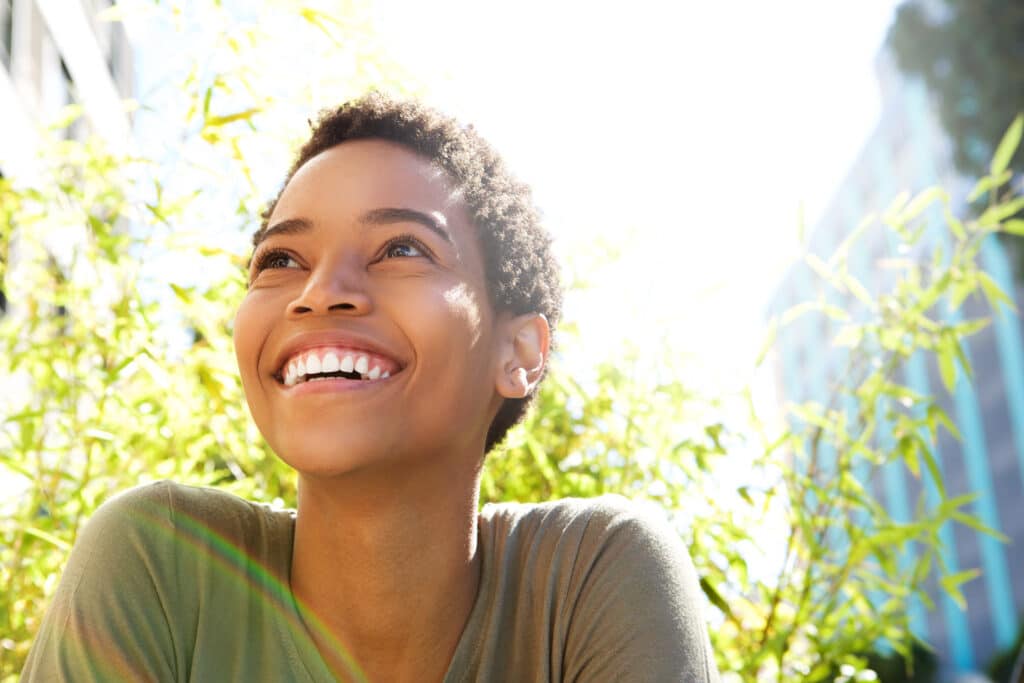 What are the Benefits of Dental Veneers?
One of the biggest benefits of dental veneers is that they can provide a complete smile makeover in just a few short appointments. They can dramatically transform the appearance of your teeth, giving you a more uniform, attractive smile.
Another significant benefit of dental veneers is that they are durable and long-lasting. Dental veneers are designed to withstand the wear and tear of everyday use since they are built from high-quality materials such as porcelain or composite resin. They also resist staining, so you can enjoy a brighter, whiter smile for years. With proper care, dental veneers can last 10 to 15 years or even longer, making them an excellent investment in oral health and overall appearance.
What to Expect When Getting Dental Veneers?
First, you will come in for a consultation. During your initial consultation, Dr. Henry, Dr. Greer or Dr. Carlton will evaluate your dental health and discuss your aesthetic goals. We will take digital impressions of your teeth and create a mock-up of your new smile with veneers. These impressions will allow you to see the potential results before we begin any treatment.
Once you are satisfied with the proposed treatment plan, we will prepare your teeth for veneers. Preparation involves removing a small amount of enamel from the surface of your teeth to create space for the veneers. We will then take another digital impression set to ensure your veneers fit perfectly.
After your veneers are custom-made in a dental laboratory, we will bond them to the front surface of your teeth using a strong dental adhesive. We will then use a special light to harden the adhesive, ensuring your veneers are securely in place.
The entire process of getting dental veneers takes two to three visits typically. Once your veneers are in place, you can enjoy a beautiful, natural-looking smile that can last many years with proper care.
Dental Veneers at Lakeland Family Dentistry
At Lakeland Family Dentistry, we understand that the decision to get dental veneers is important. That's why we are committed to providing personalized care and attention throughout the process. We will work closely with you to ensure that your veneers meet your specific aesthetic goals and that you are fully satisfied with the results.
Everyone deserves to feel confident and proud of their smile, and we want to help our patients achieve their dental goals. In addition to dental veneers, we offer various cosmetic dental services to help you achieve the smile of your dreams. These include teeth whitening, dental bonding, and Invisalign clear aligners.
Dental Veneers in Flowood, MS
Dental veneers are an excellent way to improve the appearance of your teeth and achieve a beautiful, natural-looking smile. At Lakeland Family Dentistry, we are dedicated to providing our patients with personalized care and attention, using only the most advanced techniques and materials.
If you want to learn more about dental veneers or any of our other cosmetic dental services, we invite you to schedule a consultation with one of our experienced dentists. We are proud to serve patients in Flowood, MS, and the surrounding areas and are committed to providing you with the highest level of care possible.